Our law office was established in 1981 by lawyer Aggelis K. Dimitropoulos. Throughout these years it has acquired a manifold and great experience in consulting law and litigation across all principal sectors of Law.
It has evolved from a traditional law office to a modern integrated legal support provider. In this context our partners assume the representation and integrated support of our principals throughout the whole spectrum of their business activities, from the carrying out of trade negotiations, the drafting of agreements and the monitoring of their daily business activities, to the resolution of disputes which may arise, using amicable means for their settlement or before Courts, both ordinary and extraordinary, or the competent independent or supervising Authorities, as well as the indemnity of the rights and the observance of the obligations stemming from their transactions on a daily basis.
We aim to provide legal services tailor-made to meet our principals' needs and to continuously improve them.
The concentrated knowledge, accumulated experience and continuous briefing on all current legal and financial development, combined with our modern conception of entrepreneurship and socioeconomic conditions help us attain our objective above.
The principal sectors of activity for our firm are commercial, trade, civil, criminal and administrative law.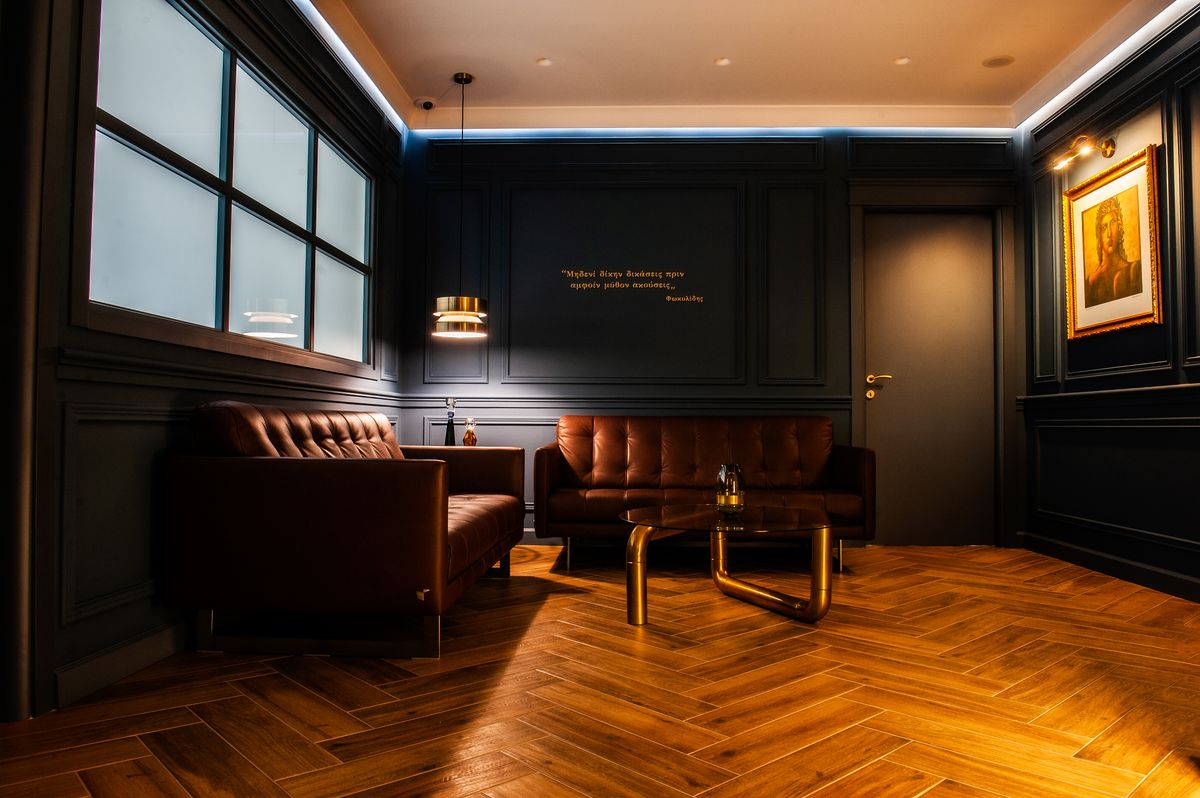 KONSTANTINOS K. DIMITROPOULOS
Studied law at the Law School of Democritus University of Thrace, graduating in 2003. He practices law as a member of the Kozani Bar Association. Experienced in issues relating to trade and commercial companies (incorporation of all types of companies, legal consultation at their productive stage, drafting of trade agreements and contracts and more) and in penal and public law (tax law, public works law etc.) and in criminal and public law cases (tax law, public works law etc.).
He practices all sectors of the law and specializes in civil and administrative law. He is fluent in English and German.
SOFIA Α. KARIPIDOU
She graduated from the Law School of Democritus University in Thrace in 2004. She initially practiced law as a member of the Thessaloniki Bar Association for four years and after that she became a member of the Bar Association of Kozani. She completed her postgraduate studies at Aristotle University of Thessaloniki in the field of Commercial and Financial Law, specializing in Banking Law. She is experienced in issues relating to civil law and family law. She holds a specialization certificate by the University of Macedonia on "Human Rights: International and Domestic Legal Order". She is fluent in English and German.
DIMITRA M. ROUSSI
She was born and raised in Ptolemaida. She completed her studies at the Law School of the Democritus University of Thrace (DUTH). She is now a member of the Kozani Bar Association.
She deals with a variety of legal affairs, such as cases of Civil Law (Real, Obligation, Family, Inheritance, Enforcement), Criminal Law (Penal Code, Special Criminal Laws). She speaks English fluently.